The Banning Informer just dropped a bombshell. It looks like the new City Manager in Banning is either an idiot or a nefarious villain or both.
Newly hired City manager Doug Schulze has been off to a controversial start in Banning – and judging from the latest developments, it's not getting any better: Schulze's latest stunt could potentially cost the city millions in liability payouts.
Documents released by the city show that, two months ago, Schulze contracted with a private firm, namely the "Titan Group", for a "Police Audit", (click here to view agreement). The contract amount was "not to exceed $24,990" – which is exactly $10 below Schulze's maximum authority ($25,000) to contract without council approval.
In light of this contract, Schulze proceeded to grant said firm unrestricted access to highly sensitive and protected personnel files of all – yes ALL – 38 Banning Police employees (click here to view the audit document, page 20: "The Audit Team confidentially reviewed all personnel records for all thirty-eight (38) employees of the Banning Police Department").
Schulze then went as far as to publish the Titan Group's complete report on the internet.
The published document included an internal affairs investigation case number (pg.21), discussion and detailed criticism of a specific, already closed internal affairs investigation, references to a "minor" witness that was interviewed during this investigation, all of which had the ability to identify the officer being investigated to colleagues and others.
Why did the city manager send all the information of the Banning Police Department to a third party? Why did the city manager post a bunch of their personal information un-redacted on the internet?
Why does the contract for an Audit use the word "Investigation" 21 times and the word "Audit" only once? Did Doug Schulze have an ulterior motive and a target for his "Audit" (aka investigation).
Interestingly enough, Doug Schulze was able to see to it that the then Chief of Police, who he put on Admin Leave on 12-28 was replaced. On 1-3-2019, this "Audit" was started. If you look at the calendar, only one business day separates those two days. The new Chief of Police just so happens to be from the same town in Washington that the new City Manager is from. Cozy.
As an insurance agent, I am painfully familiar with HIPAA. HIPAA is an onerous and draconian law related to medical records and privacy. What Doug Schulze did by posting a bunch of the personal information of the Police Department Employees is a grotesque violation of HIPAA. The City of Banning can be held civilly liable for what Schulze did to the tune of $10-50K a violation.
There is another law in California (are you paying attention yet, Schulze? – it ain't Washington) called POBAR. To summarize POBAR, it protects cops from social justice warriors seeking to dox them and sue them personally amongst other things. Posting the personal info (think home addresses) and DISCIPLINARY RECORDS (are you kidding me?) on line is either the dumbest move in the history of City Managers or a deliberate attempt to decimate the Banning PD. (Purvis would be proud of you Mr. Schulze)
Cha Ching, violating POBAR means even more fines and may even be a criminal issue. Never fear, does anyone think Schulze's hand-picked police Chief will deal with it? Me either. What's a major privacy invasion and an administrative overreach between buddies from Washington State?
The Titan Group is also on record making recommendations on how to assign duties to officers that were injured on the job, instead of sending them home. Such recommendations seem problematic, largely because they require professional medical expertise, which the auditors do not claim to possess.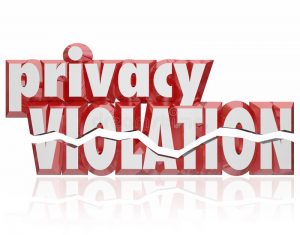 But this part of the report also raises further pressing questions about officer privacy, as the recommendations were likely based on reviewing actual medical records, presumably without first securing consent from the officers to have their medical records accessed by a non-employing third party.
This scenario therefore suggests that by sharing medical information with a private party, Schulze may have exposed the City of Banning to legal claims of privacy invasion – a very, very serious matter indeed.

Additionally, if HIPAA laws were found to have been violated, the City of Banning could potentially be fined an additional $50,000 per incident, or close to $2,000,000 ("Category 4 Violation" – source), if they allowed unauthorized access to all 38 employee medical records.
Oh, so Schulze sent personnel records including medical records to this third party without talking to the attorneys of the collective bargaining units?
For two weeks, Gang Bangers, Developers with Agendas, Social Justice Warriors and the like had access to a bunch of the records of the employees of the Banning PD due to Schulze. What does he do for an encore, post the passwords to the city's database?
To be continued…
Sign up to receive RightOnDaily updates sent to your inbox.